Thank you for visiting our website. As an up-to-date business, we want to give you the opportunity to stay in touch with Custom Strings and our work.

The emphasis of this site is on information and connectivity to, and within, the musical community of the Inland Northwest, and in matters of instrument performance, care, and construction.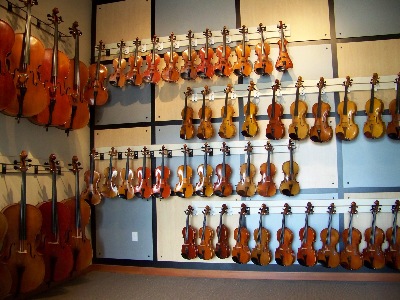 Custom Strings was established in 2003 and has been responsible for providing outstanding service and products, even throughout the tumultuous years of the pandemic. We specialize in the sale and service of new, used, vintage, and custom-made violins, violas, celli and bassi; we also specialize in expert, affordable and timely restorations, repairs, bow rehairing, custom adjustments, appraisals, and consultations. Regular customers particularly value our friendly and honest atmosphere, as well as that we are musicians ourselves - after all, you wouldn't seek advice about buying a car from a person who never drove, would you? These traits have made us the go-to for many school districts, professional performers, teachers and students.